Enter to learn. depart to serve
Welcome to the Mama Hellen Nursery & Primary School
We nurture the students to discover the light within, so they shine. A school in South Sudan leading with example.
More about the school
Bringing Education to Abara, South Sudan
The Mama Hellen School is located in Maji One Village in Abara Boma, Magwi County, South Sudan:
Population: 70,000 (size of Duluth, MN)
Average citizen is a subsistence farmer earning less than $1/day
Students walk up to 7 miles each way to attend Mama Hellen School
Our School Mission & Vision
Prepare children to be leaders in society by developing each child's talents and gifts.
Enhance children's ability to appreciate God's love and care for each and every person.
Build relationships with Abara community and encourage parent involvement in education.
Provide affordable education in rural areas of South Sudan.
A Word
From Mama Hellen
"Constant civil war and government conflict since 1955 has created a humanitarian crisis in South Sudan. As of 2018, more than 4 MILLION people lacked consistent access to food….more than 4 MILLION people had been forced to flee their homes….schools, hospitals, and clinics had been looted or destroyed by warring parties…more than 70% of the population is currently illiterate due to lack of access to education…only 30% of youth are enrolled in primary schools. But despite these difficulties, we at the Mama Hellen school strive to achieve the impossible! With your help, we shall improve a child's life one by one. Read my story to learn more."

Our Upcoming Curricular Events & Activities
Development Committee Meeting
To be held via zoom
Fall Fundraiser
Date still to be determined
Important Updates
Discover new and exciting news about the Mama Hellen School. We will also make annoucements periodically in this section, so keep checking for updates.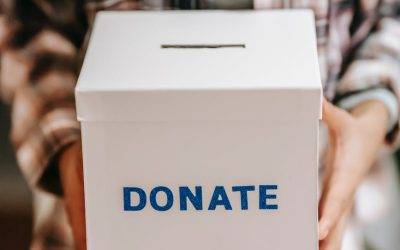 In the past, Mama Hellen's Advisory Team has hosted community gatherings to raise awareness about Mama Hellen's School, to talk about the successful partnerships that are in place to support the school and to invite people to consider making a financial donation to...
Get In Touch
Location: Abara, Panyikwara, South Sudan
Telephone: (320) 282-8444
Email: admin@mamahellenschoo.com
School Hours: M-F: 8am – 3pm
Non-Discrimination Policy
Mama Hellen Primary and Nursery does not discriminate in any form. We do not condon gender, colour, creed or religious discrimination. We respect the rights of individuals of different backgrounds and we welcome different tribes to our school. If you feel you have been discriminated against, please report that to admin@mamahellenschool.com