Rob Reukl, a Canadian geologist is moving forward with plans to build a library for Mama Hellen's School! Rob met Hellen in 2012 at an airport when both were flying to Europe. Hellen encouraged Rob to visit South Sudan, but violence and unrest in the country prevented Rob from traveling there.
Earlier this year, Rob was able to visit South Sudan and Mama Hellen's School. Rob worked with Mama Hellen, her family members and school administrators, to determine the most cost- effective way to access building materials and to determine the best site for the library on the school grounds. The library will be a stand-along structure and will hold 3 rows of double-sided book shelves, a reference table and a desk for a librarian.
Construction of the new library began during Rob's visit. The foundation for the library is now complete. Construction of the library building will move forward during Rob's next visit which is expected to be soon. A later phase of library construction will include providing access to electricity and the internet and stocking the library with books. Special emphasis will be placed on finding books that offer stories of role models that could offer students inspiration in leadership, community building, and peace making.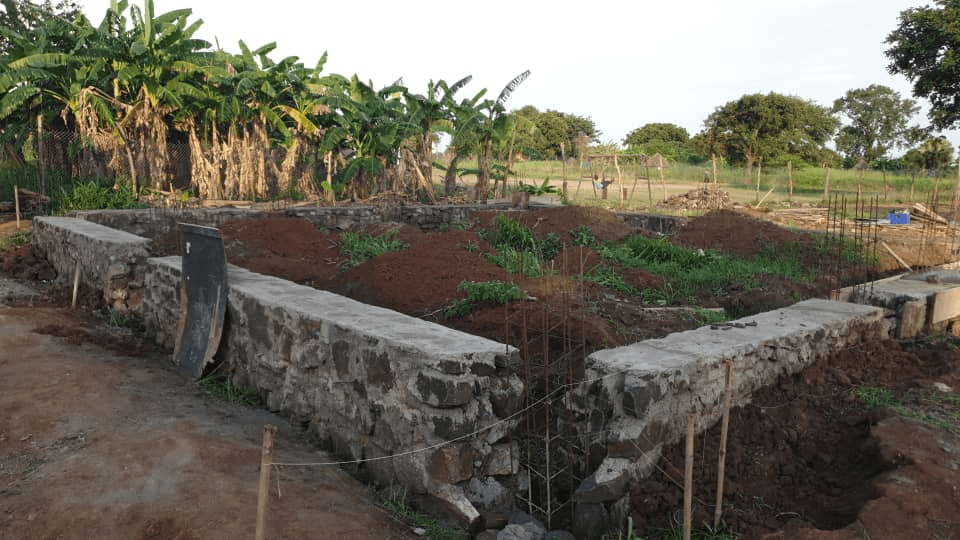 Mama Hellen's School identifies Energy Needs
During his visit, Rob Reukle and school administrators worked with a solar technician to identify the best sources to provide a reliable source of energy for the school. A detailed plan recommending a combination of batteries and solar panels will provide electricity and help ensure internet access. Total cost for materials and installation was estimated at $14,150.00. A big investment, but an important goal for Mama Hellen's School to achieve.